Want to receive this monthly newsletter in your inbox? Sign up here! 🌞
Planning for 2021
As many communities face changing job markets, unreliable access to basic needs, and tumultuous political climates, free high-quality education is more important than ever. 2020 asked for improvisation and creativity from those running accessible public programming—efforts that have empowered us to move into 2021 ready to respond to whatever comes next.
By our estimates, just over 100 virtual learning circles have run around the world since March, and more programs are beginning to emerge! 🎉 P2PU is now in the middle of running our 11th and 12th rounds of virtual facilitator training for teams in Boston and Chicago using our Learning About Learning Circles course. (Interested in this training for your team? Email us to learn more!)
Are you planning to run learning circles in your area (or curious about how to start)? We invite you to join our community call this Wednesday (11/4 at 12pm ET) to share and hear from library staff around the world about their plans for 2021. Hope to see you there!
👋 The P2PU Team
---
News from October

Hi Q!
Q is a new part-time addition to the P2PU team, the self proclaimed P2PU Librarian in Residence. Along with being a technical instruction librarian for the Detroit Public Library, she is a self-taught Pythonista (Python programmer), a Microsoft Technology Fellow, and a certified Raspberry Pi educator. She'll be assisting P2PU with facilitation support, library staff training and the development of some new resources. 🥳
We worked with Amrita S. Patel and Denise LaForce to adapt their popular professional development workshop into a course designed for learning circles. Intended for facilitators interested in developing library programming that supports social justice, this 4-week learning circle is a great introduction to understanding and moderating discussions about racial inequity. Check out How To Talk About Race.
Follow-up: Occupy Library
As teased in our previous newsletter, a video recording of our workshop on responsive community-based education at Occupy Library, a free online conference about library innovation in Europe, is now live! Watch the video or check out the slides.
---
Community Spotlight
"One of my learners has social anxiety over sharing her work and being in large groups in general, but upon joining this class, she felt like she was among friends right away. Another of my learners said she once attended a similar class at another library, very structured with a librarian teaching it, and she left the class after two sessions because she found it really boring. This class was a different story, and she enjoyed it so much she stayed for all 8 weeks."

— Reflection on facilitating a Learn To Write Fiction learning circle
---
October Learning Circles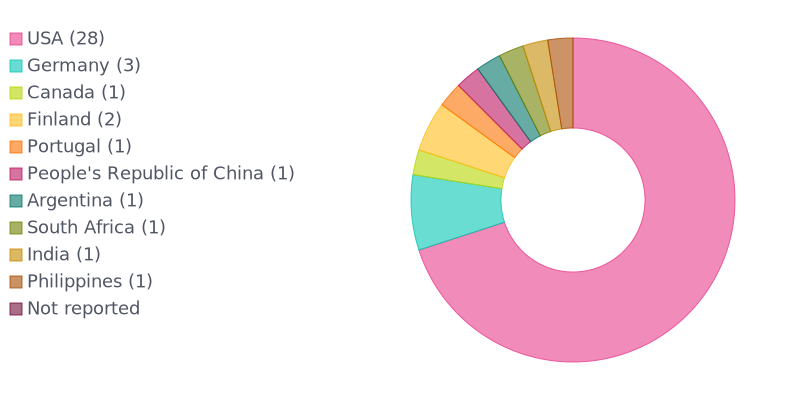 This month, 394 people participated in 97 learning circle meetings in 10 countries!
Additionally, 23 learning circles came to an end. Check out the insights:
---
Thanks for reading! Want to receive this monthly newsletter in your inbox? Sign up here! 🌞