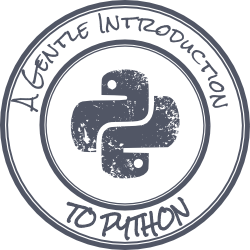 Have you ever wondered what it takes to create a website, write a mobile app or create a computer game (in addition to a lot of dedication and time…)
We can show you!
P2PU is about to launch the 6th iteration of "A Gentle Introduction to Python" on the 1st of May, and this free 6 week course will gently introduce you to writing programs using the Python programming language. You will learn what it means to write a program, do programming exercises and work with other people on a final project! You'll learn how to code in Python with course material from MITx, exercises from CodeCademy and hosted by P2PU.
How will I Learn?
We believe that learning happens best when you are part of a community, when you can see the purpose of what you are learning and when you're able to track your  progress towards the bigger goal. The course uses readings and exercises that are available online for you to incorporate into your first coding projects.
What Will I Learn?
Learning the content of this course is within anyone's reach and you don't need any prior programming experience. You will need to spend between 3 and 6 hours per week working through course materials, completing exercises and collaborating with your fellow course participants. At the end of the course you will do a final project in a group that you can add to your portfolio.
Sign up.
Head over to http://python.p2pu.org and fill in the signup form. We'll be sending out course instructions on getting started soon.
Are you in New York, Chicago or Ljubljana?
You can join an in-person study group where you can meet other people doing the course, discuss problems and work together on exercises. Find out more over in our discussion forum
Do you want to start your own study group?
You don't need to know anything about programming in Python to create your own study group and learn with peers! See our discussion forum for some advice and let us know about your study group so that we can list it on the website!