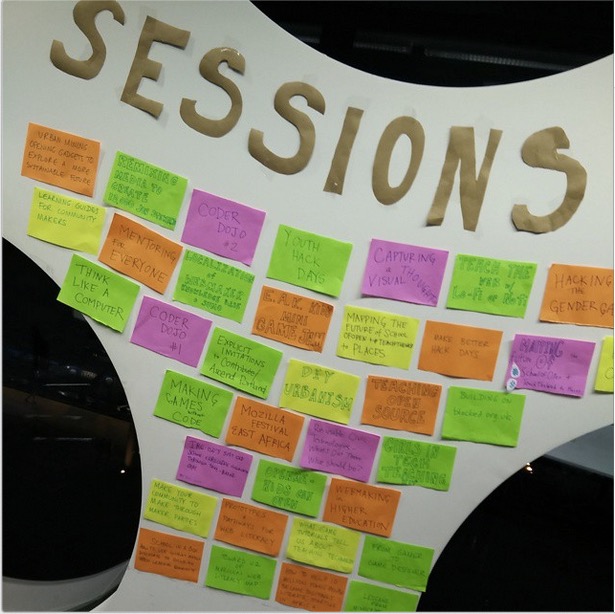 Last month 4 P2Pu staffers (which, to be honest, is about 3/4 of our core team) converged on London, as part of Mozilla's annual MozFest. Mozilla are old friends of ours, and longtime collaborators, and we're always excited to see what happens at MozFest – one of the busiest (and buzziest) get-togethers in the open web calendar.
To say it was a busy weekend would be an understatement. But, as always, we came away from the two days reminded of how important it is to connect face-to-face with collaborators, old friends and new contacts. The Web is a big place, and sometimes it's easy to feel lost. But MozFest's emphasis on communities as the building blocks of the open web was a reminder that it's the people that make online experiences worthwhile.
So. Many. Friends.
This year, we were involved in a variety tracks and sessions, with a number of our partners.
The School of Open's Jane Park was one of the wranglers of the Build and Teach The Web track, where participants explored ways of teaching and learning new digital literacies, and planning the future of face-to-face School of Open projects.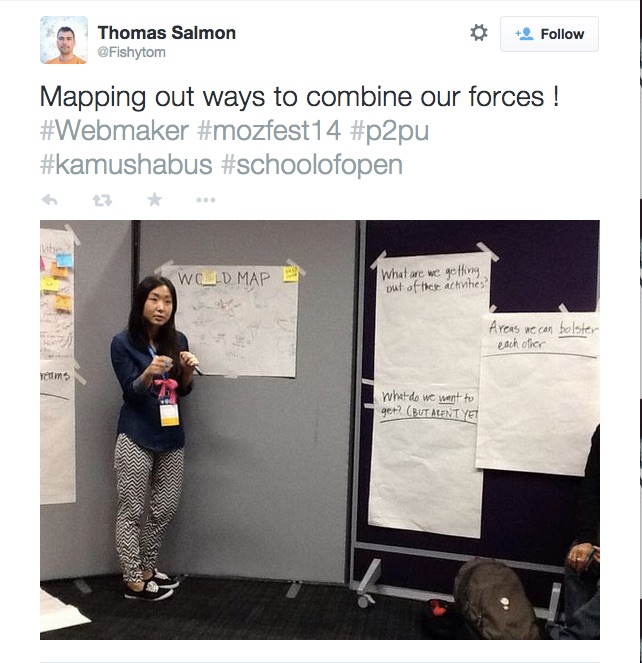 Our good friend Beck Pitt from the OER Hub was there too and put together this report.
P2PU staffer Bekka Kahn was co-wrangling the Community Building track with Open Knowledge's Beatrice Martini. This track brought community builders from all over the world together to work on shared resources like a collaboratively written handbook for community builders, a visualisation of the source-code behind communities built by Sprout Fund Pittsburgh and our very own Vanessa Gennarelli co-presenting a session on how to share gratitude and party online.
What's In the Box?
But the really big deal for us was the first announcement of a project that we've been working on for a while:  Course-in-a-Box 

This project is currently in beta, and we're play-testing it with some brave volunteers. What we can tell you at the moment is that it is a project which combines tools like Github, Jekyll and Discourse in totally non-scary ways to enable anyone to learn how to design a learning experience that is meaningful, playful and participatory.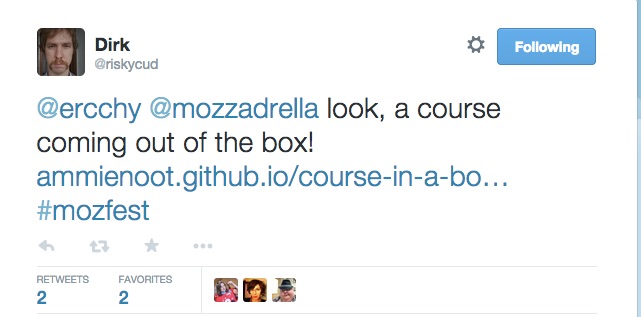 We had some great conversations about this project, and made some new friends – and we're excited about the next steps. Watch this space for more.