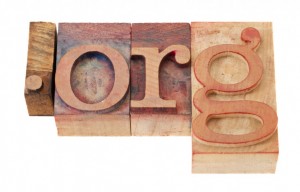 In 2012 I left a sweet gig at Flat World Knowledge, an education startup, to become the Learning Lead at P2PU. At the time I had an amazing manager, my phone and coworking space were paid for, the pace and excitement of what we were doing was electric. It was a difficult decision.
2 years later, I couldn't be happier I went non-profit.
A Tricky Transition
Well, first off my expense reports became far more trim. But apart from the finances, working in research and development means that you will fail. Frequently. Seeing as we're a pretty small crew (3 full-time employees, 2 part-time) we only take on 5-6 projects a year. At this scale, those failures can really hurt.  But my mentor Philipp Schmidt never held it against me that I didn't meet certain KPIs–he was always supportive of projects that tried to answer important questions, and sometimes that means duds. But I am probably harder on myself than he has ever been on me.
Another realization is that we can't compete with the for-profits. Coursera has around 50 technical folks (we have 2). Skillshare has massive marketing reach (grants rarely fund marketing efforts). And as far a budgets go, I've seen MOOC development costs vary from $50,000 to $150,000 (which is about half our operating budget). While we are generously funded by the Hewlett and Shuttleworth foundations, let's just say we have a fraction of that cheddar. And since our grants tie us to certain projects and deadlines, that means we can't "pivot" when another group in the space releases a new feature, a marketing campaign, or vertical of courses. That may sound daunting upon first blush, but it makes us much more thoughtful about what to build in the first place. It also forces us to build coalitions and co-design with our audience. We're in the process of mapping out which projects we'd like to take on in 2015, and applying for funding accordingly.
The Perks are the People

I'm grateful for certain change in mindset, which affects the kinds of interactions I have and what "success" looks like.
There's a profound absence of competition in a mission-driven organization. Admittedly, I have perhaps the largest ego on the team (I tell myself it's because I'm the only American). We're all here for a cause–to craft learning experiences that are accessible, playful, and open. But we don't have layers of bureaucracy, or tangled work politics.
Community work is impact you can see, in real people. P2PU + Creative Commons' School of Open helped students build indoor plumbing for their school in Kenya. High school students in the Bronx are using our badge platform. Our courses reach 95% completion rates. Apart from the big milestones, there are small meaningful ones too–like watching our communities govern themselves. Or seeing learners plan their own events. That's when we know we've empowered folks to participate in their own learning path.
I have the freedom to talk about what I'm working on. So many conferences are full of vague presentations with no actual data–people are too scared to admit that everything isn't rosy (especially at VC-funded organizations). I'm never afraid I'll spill some top-secret strategy, and am encouraged to share, which allows me to take great pride in my work.
Looking Forward and Recommendations
Will the non-profit route always be for me? Probably, but not absolutely. I am interested in for-profit, for good models like Amicus and Etsy. Organizations like Indy Hall and Open Door have taught me that slow, sustainable growth can be in line with community values.
My advice for folks in the for-profit tech world is as follows:
Make sure that the way you learn is reflected in the product you are building. If it's not the way you learn best, how can you recommend it to others? Scale is easy. Meaningful learning experiences require more design and thoughtfulness.
Balance "rock star" team members with people you actually like. (And not just like to work with). You'll be happier if you can be yourself around them.
A competitive culture will affect who is attracted to your organization. P2PU is proudly a 50/50 gender split, even on the tech side. When the problems are interesting and it's ok to try new things, you'll find that different kinds of people will show up to help.
Vanessa Gennarelli is the Learning Lead for Peer 2 Peer University, where she designs and builds learning communities on the web. Recent projects include Play With Your Music, Teach the Web, and Badges for Lifelong Learning. She's a graduate of the Harvard Graduate School of Education, a former Research Intern at the MIT Media Lab, and HASTAC Scholar. You can find her at @mozzadrella, vanessa@p2pu.org, or join in on the peer learning crew at thepeople.p2pu.org.