Maybe you saw this outside your window this morning:
That was our release on badges.p2pu.org 🙂
Big stuff for P2PU this week, including the much-anticipated very-exciting stellar and celebratory news… 
You can now push Badges to the Mozilla Open Badges Backpack.
If you've earned a Badge on badges.p2pu.org, log into your account and view "My Badges." You'll see the spiffy button to push it to the OBI (Open Badges Infrastructure).
After an easy-peasy ten seconds of utterly painless authentication, your Badges will appear like so: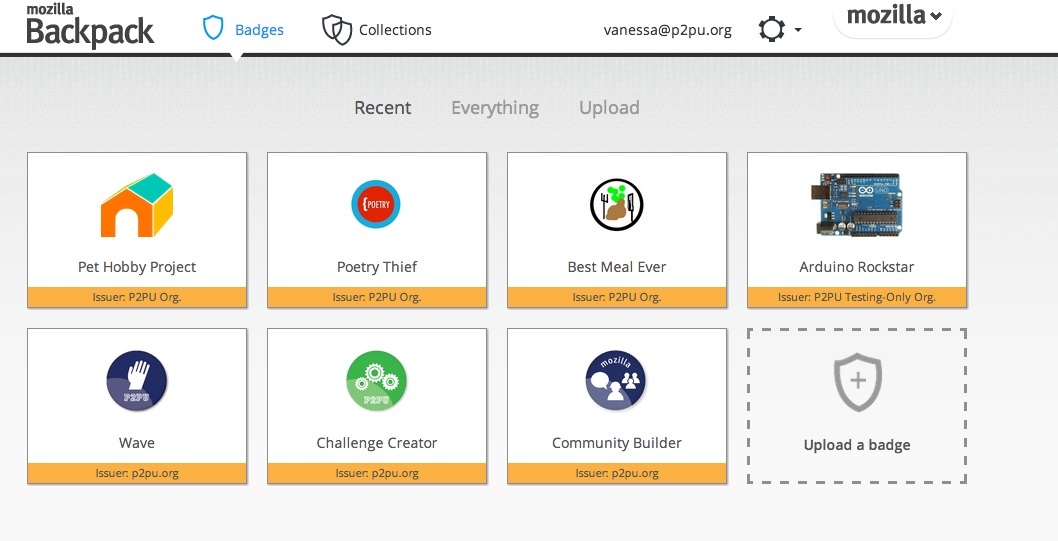 Other gems in this week's release:
Rich text editor for feedback: Make it bold. Embed links. Give feedback richly.
Style updates for Projects: We want your Project to look clean and fresh.
Learner's profile pages got a little design and discoverability love.
What's on deck for next sprint:
Improved Badge creation flow

Integration with p2pu.org

Spotlight on Erika Pogorelc for her wizardry and fortitude.