A lot has happened since we last blogged about School of Open. For starters, it's official: P2PU and Creative Commons have signed an MOU laying out how the two organizations will work together, namely with P2PU providing the bulk of the platform and implementation support for the school and Creative Commons leading the community collaboration across the various "open" sectors to set goals and develop/run courses.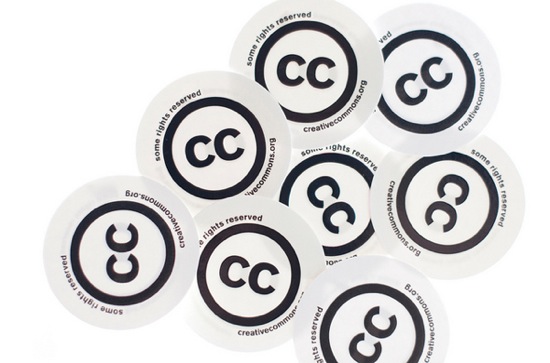 Creative Commons – cc stickers / Kalexanderson / CC BY
Big picture aside, what does that mean in concrete terms? It means:
CC will have a dedicated Project Manager to run the School of Open and to serve as liaison between CC and P2PU communities, among others. That will be me! (Yes, I am transitioning.)
CC will organize an in-person convening with key stakeholders from the open sectors, eg. open access, open data, open education, open GLAM/culture, in addition to key funders and other supporters. This convening will be held jointly with the meeting for an Open Policy Institute, since the two are very related. For example, resources about open policies would fit very well within the School of Open; one could imagine a course on "How to move your university from closed to open access." This "big picture/think tank" meeting will take place in early October in Palo Alto, CA.
Don't worry if you're not attending that meeting, since it is only one of several — and hardly the most interesting. The most interesting meetings will be the workshops, where you, the community, actually gets to create, develop, and implement the various pieces of the school, essentially building the School of Open. We have several of these workshops in store:
Berlin, Germany (July 2012): School of Open month-long workshop as part of the P2PU pop-up office. P2PU community members and I will start mapping and developing some key components of the School. An evening hands-on event will be held Thur, 26 July in Berlin that is open to the public (RSVP now). Europe's open communities especially encouraged to participate.
Helsinki, Finland (September 2012): OKFestival's Open Research and Education track includes an "Open Peer Learning: School of Open and School of Data" workshop to engage the Open Knowledge Foundation, Creative Commons, and European open communities. Held in conjunction with the CC Europe regional meeting to allow CC affiliates to participate.
CC affiliate regional meetings (various): discussion and/or workshop on School of Open at these meetings in Africa, Europe, Latin America, Asia Pacific, and the Arab World.
Those are just the imminent events, but as I transition I will also be working on some logistics, such as creating School of Open mailing lists for announcements and discussion (to all of those who have signed up so far, I have yet to spam you), and developing a timeline with associated benchmarks — all in collaboration with others, of course.
How you can Get Involved Now
And with that I leave you with a question: What open tool, standard, or practice do you wish people knew more about? Let me know in the comments above.