Ba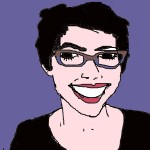 ckground.
P2PU has pioneered the use of badges to recognize skills and projects. We've published papers on the subject. Scaled the badge model for a pilot of 500 learners. Won grants for our implementation. But how do badges actually work? And what's the future of badges at P2PU?
Anyone can create a badge, and we especially encourage course organizers to create badges as part of their course design. If you're interested in making a badge and would like feedback, check out the rad How Do I Make a Badge? Challenge.
Three Types of Badges.
If you're participating in a Challenge, badges are integrated within that learning experience. We currently offer 3 different types of badges–they differ in the way they are awarded. To wit:

Skill Badges. You'd apply for a skill badge after completing a task, and link to evidence you've completed it. Check it out in action. Your peers will vote, and once you achieve the required # of votes and score in the rubric, TA-DA–the badge is yours. These badges are often associated with project completion–that you can demonstrate the "skill" you've learned.
Stealth Badges. Stealth badges occur automatically based on a user's activity on the site. At Webmaking 101, you receive the "Webmaking Basic" badge for completing all of the tasks in the Challenge. Since they are awarded based on a user's activity, they appear "steathily" in a user's profile.
Community Badges. "Community" badges are what peers award to each other–they require 1 vote. These badges are often associated with traits, maybe for giving Helpful Feedback or being a Team Player.  These badges might be awarded for activity that happens during a course, rather than the finished product.

What We Are Building Next.
OK, so that's an overview of where we're at with badges right now. But what are the next steps with badges? What will P2PU's assessment program look like a year from now?

Bake assessment into P2PU's core values and practices. At P2PU, we believe that you truly learn something when you help teach it to someone else. In that light, assessment is one of our core community values. In the next iteration we'll be emphasizing peer-awarded badges and expect more assessment activity from users.
Improve the user experience. We'll be improving the user experience of badges to reduce time lag between when you submit work for a badge and when it's awarded to you. We'll be integrating submission of work into the task, and condensing the number of types of badges we offer for a smoother badge experience.
Help others issue badges. With funding from the Digital Media and Learning competition we are building a universal badge issuer platform. In the 21st century, skills will change quickly–badges that come directly from our users will make this model nimble and relevant. We'll be making it easier for users to produce badges themselves, potentially with an open icon library.
Pay attention to critical voices. We've listened to concerns about motivation from key thinkers in this area, like Mitch Resnick and Henry Jenkins. We'll be thinking about how to implement badges in a stealthier way, so as to not inhibit motivation.
Tie badges to our theory of learning. Our badges will correspond to an area of skills, for certain, but also to nurture habits that make for expert learners, such as perseverance, curiosity and risk-taking.
So that is the state of badges and things to come. To find out more, join our community list or get crackin' on your own badge at the How Do I Make a Badge Challenge.