The good times just keep on rolling…
Our fantastic developers have just announced the latest set of changes to p2pu.org and we think you'll really like them.
Better Email Notifications:
Organizers now have the same options as participants for configuring which notifications they receive by email (including un-subscribing from courses they organize.)
You can choose to receive notifications every time your peer learners post a comment or edit a page.
Or you can choose to only receive notifications from organize
Math Enabled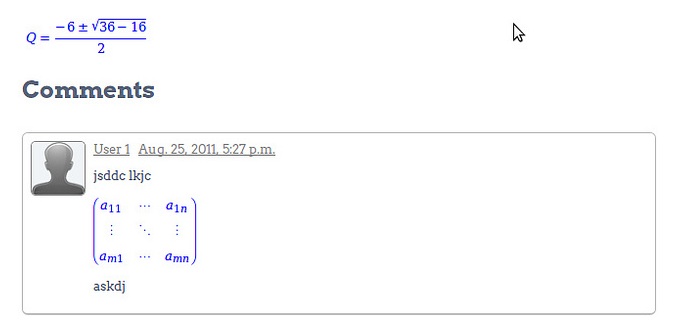 The richtext editor now has support for ASCIIMathML
Users can preview equations before posting them.

Tracking Visits to Tasks
Visits to task pages and an estimate of their duration is now saved.
This will allow us in the near future to provide statistics about study group/courses activity and provide feedback to users that will help them learn.
At the moment, what is being tracked is visible to admins only.
Many thanks to everyone involved in making this release happen. You're all amazing.
As always, if you're interested in helping our dev team out (fame, glory and life-long adoration are pretty much a given if you join the team), feel free to drop in on us at Github and get coding.