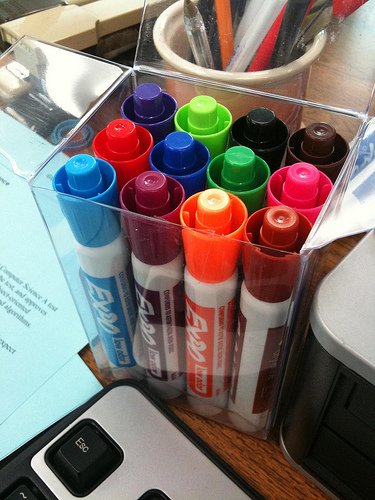 As things gear up for the next round of study at P2PU, we thought we'd give you a sneak peek at some of the amazing topics that are opening up for participation.
You may have heard that we're building a new site to better suit peer learning. Join study groups like Interactive Open Video with Popcorn.js, Beginning Game Development with HTML5, De-schooling Society and Do You Speak Music? as they test the new site. See: http://new.p2pu.org/en/groups/ for more!
Our original site is still hosting a great variety of courses, too, like Javascript 101, Rich Math for Families, Online Health Information: Beyond WebMD, and Computer Supported Collaborative Learning. See: http://p2pu.org/course/list for more!
The choice of which site to use has been left up to the organisers –those who prefer the structure and familiarity of the old site have chosen to use that, and those who prefer to dip their toes into the beta site and help work on the mechanics, as well as experiment with new methods of group learning have chosen to use the new one. Either way, we've got some great topics lined up, and we'll be featuring new ones regularly, so you can have an idea of what you can study at P2PU in the second half of 2011.