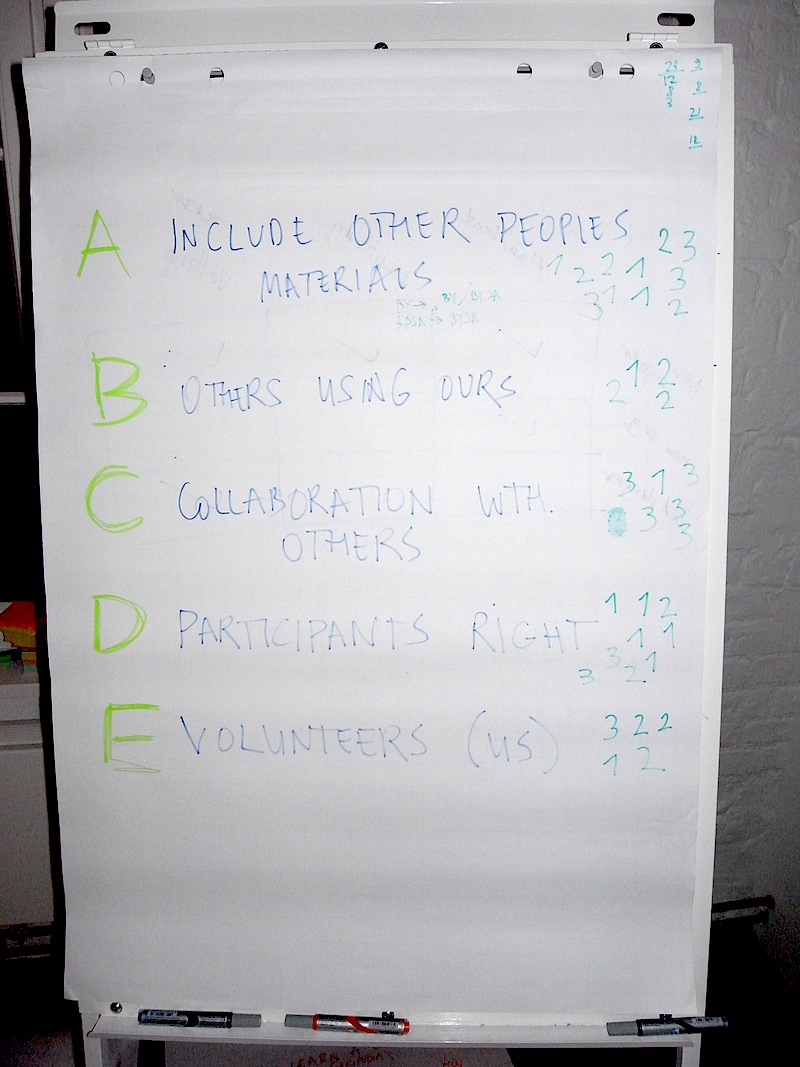 P2PU has always been committed to openness in everything we do, from the way we run our activities, to how we licence the materials we produce. However, as many people who have worked in the Open Educational space will attest, choosing the right kind of licence, one that provides both the protections and the freedoms that a project like P2PU may require, can be a tricky process.
With this in mind, we undertook a lengthy, eye-opening, passionate and fascinating (and deeply modest) process to try and choose the right kind of open licence us – to be applied to (almost) all P2PU materials. The result was a decision that was taken by as many members of the community as was possible at the time, with advice from some pretty experienced and wise experts. In the end, we chose a Creative Commons, Attribution-Share Alike 3.0 licence. (For content that is entirely funded by a third party we are happy to go with CC BY 3.0 as well.)
As we went through the process, we also realised that our experiences may be useful for other people who are undergoing a similar exercises. So we decided to document what we did, and why, and how it turned out. And today, we are proud to announce the publication of our Guide to Choosing anOpen Licence (with a CC licence, of course!) In this document, you'll find details of every step we took to choose our licence, and a range of opinions from several open educators, lawyers and practitioners which we found invaluable.
Many people have helped with the creation of this document – as with everything at P2PU, it is a collaborative experience, and we value every single piece of input. Thank you everyone.
Feel free to download the document, pass it around, and let us know how your licensing procedure worked.
P2PU Choosing a Licence Final May 2010 (PDF)
P2PU Choosing a Licence Final May 2010 (OpenOffice)